Welcome to Graduate College of London - Gateway to Comprehensive Learning.

Graduate College of London strives to offer the best and the most modern education to all the students applying from all over the world. Our portfolio of programmes of Diploma, Bachelor, Master and Doctorate are offered in specialized fields that are relevant to the 21st century market. The majority of students find studying and living in the UK an enjoyable and satisfying experience. We Endeavour to give all of our students the best possible education and preparation for their chosen careers, so they can be confident in their skills and knowledge to make way for a successful and happy future. When we welcome new students we accept them into the Graduate College of London family, and support them as much as possible. So as a student you will find a cosmopolitan treasure of different nationalities and languages. A warm, friendly, vibrant and healthy culture awaits all, who visit UK, has long established itself as a leader in education.

Here at Graduate College of London, our aim to provide our students with the very best education, which if you are prepared to work hard and study conscientiously, will provide you with an invaluable education to achieve the best degree results possible. We have dedicated advice and international teams who are always available to help to ensure the on-going happiness, safety and success of all our students.

I warmly welcome you and wish you every success in your academic studies.
Thank you.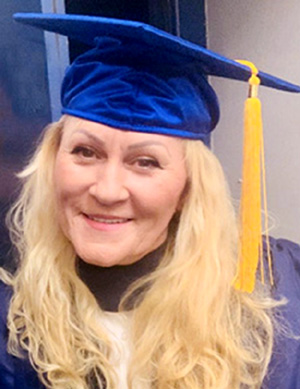 ILONA NAGY
Registrar